Get alerts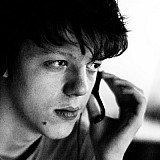 Red Bull team principal Christian Horner wants his team to outscore the rival Ferrari outfit over the remainder of the 2017 Formula 1 campaign.
The Austrian team had gone into the year hoping to capitalise on the championship's major regulation change and mount a serious title challenge - but its RB13 package has been distinctly the third-best in the field since the start of the season.
While Red Bull has trimmed its performance deficit to the teams ahead, it trails Mercedes by 173 points and Ferrari by 134 – with nine of the season's 20 grands prix left to run.
Horner believes these are insurmountable gaps, but hopes Red Bull can "at least" keep pace with Ferrari from this point on.
"From a championship point of view, I think the gap between us and the Mercedes and the Ferraris is too big to haul back," he admitted. "But I would like to at least outscore Ferrari, certainly in the second half of the year.
"And if we can get into a situation to challenge for podiums and the higher places on the podium a couple of races between now and the end of the year - that is a realistic and aggressive target for us."
Horner feels it's been "constant progress for Red Bull since the Spanish GP, after a difficult start to the season – one which was attributed to the team being led "astray" by its wind tunnel.
"To solve any problem, you got to break that problem down and analyze it. I think the guys here in the technical team did a very good job of getting a hold of that quickly.
"But of course then you've got a lead time of a month, six weeks to try and rectify that, by which point you are already through the first couple of races.
"It wasn't really until Barcelona that we were able to introduce the first sort of package addressing those issues, that we really started to make progress.
"I think we are going in a good direction. We've put constant progress on the car since the Barcelona race and that we'll keep pushing all the way through the season."
Vettel stronger in title run-in
Red Bull duo Daniel Ricciardo and Max Verstappen aren't factors in the 2017 drivers' title race, which is headed by Ferrari's Sebastian Vettel – who had won four titles for Red Bull between 2010 and 2013.
Horner, who oversaw the 2010-'13 run, says Vettel is "remarkably strong" when it comes to the final stretch of the campaign.
"Sebastian is a very focused individual," Horner said. "He handled pressure extremely well [during his Red Bull championship seasons] and it was almost a case of the more pressure that came on, the better he responded to it.
"Particularly when you got to the business end of a championship, he was remarkably strong in his head and in his approach - so generally, when you got to the flyaway races, you knew that if you had a sniff of a championship, that he would deliver from his side."
Vettel's 2011 and 2013 championships for Red Bull were dominant, but his other two titles came down to the last race.
He overcame a 15-point deficit to Fernando Alonso in the Abu Dhabi 2010 decider and was as far back as 44 points behind the Spaniard en route to the 2012 crown.
Horner continued: "His approach, his application, his attention to detail, his work ethic, were all things that enabled him to deliver those four consecutive titles.
"And two of them, in 2010 and '12, went to the wire. '12 in particular. He had won one race by the time we had left Europe. Then he won four on the bounce as soon as we went to Singapore onwards."
Additional reporting by Lawrence Barretto