Subscribe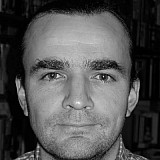 Red Bull team boss Christian Horner says his team's choice to send out both Daniel Ricciardo and Max Verstappen with supersofts in Q2 during qualifying for the Abu Dhabi Grand Prix was a "low-risk" strategy.
Once again Red Bull went for an alternate strategy, with both Ricciardo and Verstappen getting through Q2 on the supersoft rather than ultrasoft tyre, which they will thus both use for the start.
However, while Ricciardo moved up a place from fourth to third on the final runs, Verstappen dropped from fifth to sixth.
"It's a low-risk strategy this one, because we were very safe to qualify on that tyre," Horner told Motorsport.com. "It's been a bit more robust than the ultrasoft. It's a slightly different choice.
"We made the decision this morning, after FP3. Daniel's got the best seat in the house for the start tomorrow, so we'll see how it pans out in the race.
"It was a shame for Max, he was up on his lap, and then he lost out at Turn 11, which finished the advantage. But Daniel pulled out a great lap to find that half a tenth he needed to nick the position off Kimi."
Horner is hoping that Ricciardo will be able to mix it with the Mercedes drivers come the race.
"I think it will be great for the last race of the year if we can make it an exciting one," he said. "If we can get a good start, and get stuck in between the two guys, that would be really exciting.
"Hopefully his tyres will be in better condition. We've see the deg on the ultrasoft, and Daniel was very quick on the race runs yesterday.
"We know that Mercedes always have pace up their sleeve, but if we can stretch them, who knows what can happen."