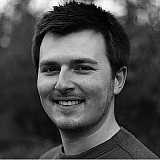 Christian Horner has made it clear that Formula 1 chiefs must ensure Red Bull gets a supply of Ferrari engines in 2016 – or else risk losing two teams.
With Red Bull and Renault set to part ways after a disappointing season in which relations between the two parties have all but broken down, the Milton Keynes-based squad is in need of a fresh engine supplier for next season.
And after Mercedes ruled themselves out of aiding a direct rival with its benchmark power-units, Ferrari is the now the only viable short-term option, as Horner made clear in an interview with Sky Sports.
"Next year, it's either Ferrari or nothing," confirmed Horner. "It really is as simple as that.
"Mercedes has made its position abundantly clear. We requested their engines at the British GP, but they made it clear they won't supply us. It was our first option, but it was always a long shot.
"Ferrari has a great history of supplying customer engines, and their engines look strong at the moment. So subject to an agreement with Renault, [Ferrari] is the priority.
He added: "It's all getting pretty late now, but the first race is later next year. It's tight on time, but there is still time. By the end of the month there needs to be a conclusion."
Asked if he thought it was realistic for Ferrari to supply two additional customers in 2016, Horner said: "That is a question for Ferrari. If they can't, we have a major problem.
"The onus is on the powers that be to come up with a solution, or else risk losing Red Bull and Toro Rosso as well.
"There is a chance, how big that chance is depends on others. Hopefully Ferrari supplies and there won't be an issue."