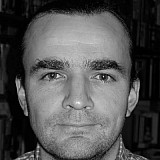 Christian Horner is hoping that Red Bull Racing can get through both the Canadian and Austrian Grands Prix without logging any power unit grid penalties.
But the team boss accepts that it will take some good fortune to manage that feat.
Daniel Ricciardo and Daniil Kvyat are both on their fourth Renault V6, and will pick up penalties as soon as they use a fifth.
"It's difficult," Horner told the BBC today. "We've got the same engine that we had in Monaco.
"We're going to be crossing everything that we'll get through this weekend, maybe even Austria, but inevitably we're going to have to take a penalty I think – probably maybe one here, more likely one in Austria."
Horner admitted that it would be better to take a penalty in Canada as it is easier to pass than in Austria.
"Especially as it's our home race! That will go down well, two cars at the back of the grid... Yes you're right, but the bottom line is we've got to take them as and when they're required.
"We didn't expect to have used four engines to this point.
"Hopefully now they've [Renault] understood the issues a bit better and the engines are behaving a bit more normally we should be able to get through this, and possibly one more race."
Optimism for the weekend
Despite its problems with the engines, Horner says that Red Bull can be competitive this weekend.
"You can see things are pretty tight, to be honest with you. We've only got to find half a second or so to really propel ourselves up the grid.
"But with all those Mercedes-powered cars up there it's not going to be too easy."
Kvyat boost
The team boss also said that Kvyat's Monaco result was a big boost for the Russian.
"Confidence is a big thing, especially for these young guys. We've seen with him he's a bit of a rough diamond, but he's very committed, he's got great car control, and great speed. He's young and he's going to continue to get better and better.
"That result in Monaco was a big confidence boost for him. You could see that in his approach so car in the first two practices."
Kvyat only problem today was a brake issue: "It got a bit hot on the left rear, so they've had to pull it apart and have a good look. Just changing a few bits as a precaution."