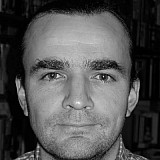 Daniel Ricciardo and Daniil Kvyat have both expressed their support for Red Bull's alternative to the Halo Formula 1 cockpit protection system, having sat in a mock-up in the team's Milton Keynes factory.
The Red Bull design uses a glass screen with support pillars to the side, and thus has an unobstructed forward view (pictured above). The team is planning to try the prototype on a show car in April.
While acknowledging that it would be difficult if the glass became dirty, Kvyat said he felt the Red Bull version was better than the system trialled by Ferrari in Barcelona testing.
"I think it looks quite good," said the Russian. "I think it's better than the Halo. The only question mark obviously that we have around it is the glass.
"I personally wouldn't be comfortable if it suddenly starts to get dirty or the car in front of you is losing oil, with stuff like that it could become a bit messy.
"I think it's a good direction. Let's see what the fans think about that first of all, I think it's quite important what they think."
Ricciardo added he was happy with the visibility offered by the RBR alternative: "I sat in the factory in the garage, in the bay, with the mock-up design.
"From a visibility point of view, sitting there, it was honestly fine. That seemed like a pretty good first try for us.
"They've basically done [the bars] so that they are in-line with the mirrors. Now, the mirrors where they are, they block a certain part of our vision, so it actually didn't impede anything extra than what we have now.
"The front tyres are wide enough so that you can still see enough and pick your apex. I'm sure the mirror blocks a little bit of vision, but it doesn't make a difference.
"In terms of function, I think the Red Bull one is good. I didn't drive the Ferrari one, but I think the Red Bull one probably seemed to cover a few more bases."
Alonso crash raises extraction questions
Like some other observers, however, Ricciardo suggested that Fernando Alonso's Melbourne crash indicated that in some accidents the Halo could make it difficult to extract the driver.
"Literally how the car was, maybe it highlighted not potential difficulties with the Halo, but maybe some concerns," said the Australian. "I've been for the Halo pretty much from the start, but sure, if we needed to get out in a hurry...
"I guess where I stand in terms of the flying objects stuff, I'm for the Halo for sure. But if it's going to maybe put us in risk in a different scenario then we should only use it if it's going to be 100 percent safer in pretty much all circumstances.
"If I was voting for or against today, I still think it's a good thing. It's not going to happen at the next race anyway, so the time that we have to come up with a solution is good."
Check out our Bahrain GP video preview...