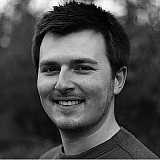 Daniel Ricciardo is confident that Red Bull can take the fight to Williams at next weekend's British Grand Prix following a positive day of testing in Austria on Wednesday.
The Australian recorded 116 laps around the team's home track during the second day of the test, setting the eighth-quickest time and spending much of the day performing aerodynamic evaluations.
Though he conceded catching up with Ferrari or even Mercedes would be too much to expect in the short-term, Ricciardo said the team will have Williams in its sights at a circuit he believes will favour the car's characteristics more than the Red Bull Ring.
"Looking at the times isn't really relevant for us; we weren't pushing for qualifying runs, but looking at the work we did it was a good day," he said.
"We made some more extreme set-up changes that we wouldn't normally do in a race weekend, to explore the limits of the car and try to extract some more potential out of the car.
"We know our weaknesses here with the long straights, but there are a few more corners at Silverstone, which suits our car better, and we have some aerodynamic updates that will help us.
"I don't think we'll be able to fight with Mercedes or Ferrari yet but hopefully we can be close to Williams."
Brake fire 'not a big problem'
Ricciardo also shed light on the problem that caused the RB11 to grind to a halt at the pit lane entry late in the afternoon, bringing out the red flags.
"We just had a small failure inside the car which made the brakes stick on, so we had a small fire with the brakes," he explained.
"But it wasn't a big problem, the guys turned it around in about half an hour, and we got back out for the last run."