Get alerts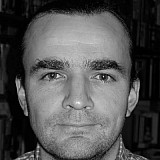 The decision by Formula 1's Strategy Group to not allow fifth engines this season means Red Bull and Toro Rosso are now on the verge of grid penalties.
Last year, teams were allowed five power units for the season, which meant that penalties did not kick in until very late in the year when sixth elements were taken.
However, this year, in addition to the number of engines allowed dropping to four, reliability has been especially poor for some teams.
In particular the Renault-powered Red Bull duo of Daniel Ricciardo and Daniil Kvyat have already taken their fourth power unit, and so has Toro Rosso's Max Verstappen.
Things are not much better at McLaren either, with Jenson Button and Fernando Alonso having taken their third engines already. Toro Rosso's Carlos Sainz is on the same number.
How penalties work
Although even a penalty-free fifth engine would not have spared them for the season, all were hoping to at least postpone the inevitable.
The first time any fifth element is used – be it the V6, turbo, control electronics, MGU-K, MGU-H or energy store – it triggers a 10-place penalty.
Then, when a fifth example of any other element is used, the penalty is five places. The first time a sixth element is used, the penalty is 10 places again, and so on.
There is a key difference in the rules relative to 2014, which makes penalties potentially harsher.
Last year teams had the option of changing the whole power unit package, so all six elements at once, and taking a pitlane start.
That option was dropped for 2015, which means that each fifth or sixth element and so on will now definitely generate its own grid penalty, potentially spread over several races rather than being taken in one hit.
Race penalties possible
Last year, if a driver could not take a complete grid penalty – due to qualifying well down the grid – the remaining places carried over for one race.
However, this season any penalty places not taken translate into penalties in the current race.
If one to five places are not taken, the driver will have a five-second time penalty at his first pit stop. If it is six to ten places, that becomes a ten-second time penalty.
Anything between 11 and 20 places not taken leads to a drive-through penalty early in the race.