Subscribe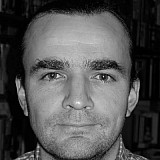 Ferrari driver Kimi Raikkonen is struggling with pressure at the Maranello team, according to his former teammate Felipe Massa.
The Finn has had a poor last couple of races and his position at the team remains uncertain, with Ferrari boss Maurizio Arrivabene making it clear Raikkonen has to earn a new contract with his results.
Having been through a similar situation himself, Massa says he knows what it is like to be at the Maranello team when things are not going to plan.
"It's not nice to be in that position," Massa said at Silverstone on Thursday. "That's what I think it's important to mention.
"One of the problems Kimi has is here [points at head]. It's not really easy to be on that position.
"Definitely he's suffering more with the pressure than other things.
"Like everybody says, 'Ice Man', he's not really like that. He can suffer as well with the pressure, and he shows as well in some results.
"So he just needs to relax and try to do his best. He's definitely a big talent, and he can do a lot better than what he's doing, everybody knows that.
"It's just related to him. It can be possible that the team is looking for another driver.
"You have some names on the line that maybe the team is looking for, I don't know. I don't think I will go there, so it's not my problem."
Media attention
Massa, who left Ferrari to join Williams after 2013, said that the huge media attention makes life difficult for Ferrari drivers.
"The team supports you definitely. But it's not just the team," he said. "Ferrari is a big company, so every day you are in the media, for good or for bad.
"Sometimes this is not helping the driver as well, and sometimes this is not helping even the team to control the driver in the best way as well.
"But definitely we know Ferrari is Ferrari, and it's one of the biggest and the famous team in F1, so definitely you have a lot more pressure there than in maybe another team.
"I felt a lot of pressure in difficult moments, and definitely you need to have some change to just relax, and that's what I did, and I was happy to go to the right place.
"Definitely things changed in a better way for me."
Raikkonen in the dark
Raikkonen himself said he did not know anything new about his future.
"I don't know," he said. "They have made the decision and we try to do good races. The last race was a bit difficult but that is part of the game sometimes. You have that.
"I don't know anything more than you guys.
"I will know hopefully at some point what will happen. There is always speculation to start the year and always the same stories, so it doesn't really surprise me."