Subscribe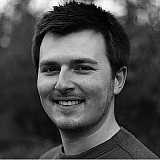 Kimi Raikkonen led the way on the final morning of the Formula 1's first pre-season test at Barcelona, setting the third fastest lap of the week so far on ultra-soft tyres.
The Ferrari driver set his best lap, a 1m23.477s, in the final 20 minutes of the session, improving on his previous best time – set on softs – by a whole second.
Raikkonen's time was however some six tenths off the pace set by Ferrari teammate Sebastian Vettel on Tuesday using the ultra-softs, and was also slower than Nico Hulkenberg's Wednesday benchmark set on super-softs.
Kevin Magnussen was second fastest in the Renault, lapping in 1m25.263s on softs, ahead of Max Verstappen's Toro Rosso, which was only a tenth slower on mediums.
Daniil Kvyat (Red Bull) and Felipe Nasr (Sauber) completed the top five ahead of Lewis Hamilton's Mercedes, which once again set the most laps with no fewer than 99 completed during the morning.
Hamilton however will give way to teammate Nico Rosberg for the afternoon session.
Second best in terms of mileage was Verstappen on 75, followed by Magnussen on 62. Raikkonen managed 58, one more than Kvyat.
At the opposite end of the spectrum, Esteban Gutierrez only managed 26 laps for Haas, while Fernando Alonso failed to set a laptime at all in the McLaren after a water pressure problem.
The Honda-powered squad is hopeful that the issue will be solved in time for Alonso to get back on track in the afternoon.
Day 4 morning test times:
| Pos | Driver | Team | Times | Laps |
| --- | --- | --- | --- | --- |
| 1 |   K. Raikkonen |  Ferrari | 1:23.477 | 58 |
| 2  |   K. Magnussen |  Renault | 1:25.263 | 67 |
| 3 |   M. Verstappen |  Toro Rosso | 1:25.393 | 75 |
| 4 |   D. Kvyat |  Red Bull | 1:25.900 | 57 |
| 5 |  F. Nasr |  Sauber | 1:26.053 | 50 |
| 6 |   L. Hamilton |  Mercedes | 1:26.295 | 99 |
| 7 |   A. Celis Jr |  Force India | 1:26.875 | 36 |
| 8 |   R. Haryanto  |  Manor | 1:28.266 | 43 |
| 9 |   F. Massa |  Williams | 1:28.684  | 33 |
| 10 |   E. Gutierrez |  Haas | 1:29.088 | 26 |
| 11 |   F. Alonso |  McLaren |  no time | 3 |