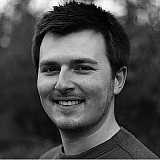 Kimi Raikkonen set the fastest lap yet of the Formula 1 pre-season on the penultimate morning of the final Barcelona test, beating Nico Hulkenberg by nearly half a second.
The Ferrari driver, after trying out the Halo cockpit protection for his installation lap, spent a large part of the morning in the garage with a wiring problem.
However, the Finn was immediately on the pace once this was solved, ousting Hulkenberg from the top spot in the third hour with a time of 1m23.591s on softs.
Raikkonen improved this to a 1m23.009s using the same compound, before equipping the new-for-2016 ultrasofts and posting a new benchmark of 1m22.765s.
It beat Sebastian Vettel's best effort last Tuesday on the same tyre by 0.045s, and put Raikkonen 0.486s clear of Hulkenberg, also on ultrasofts.
Max Verstappen went third for Toro Rosso, also on the purple-marked rubber, 0.617s slower than Raikkonen.
Mercedes driver Nico Rosberg was best of the non-ultrasoft runners in fourth, setting a best time of 1m24.126s using softs, ahead of Felipe Nasr's Sauber and Fernando Alonso's McLaren, the latter recording a solid total of 57 laps.
Rosberg was once again the man to beat in the mileage stakes, posting 81 laps before handing over to teammate Lewis Hamilton in the afternoon.
The only drama of a relatively incident-free morning came as Romain Grosjean's Haas came to a stop in the dying stages of the session at Turn 4.
Until that mishap, it had been a productive morning for the US-based team after a difficult start to the week, the Frenchman having done 58 laps.
Day 3, morning test times:
| Pos | Driver | Team | Time | Laps |
| --- | --- | --- | --- | --- |
| 1 |   K. Raikkonen |  Ferrari |  1:22.765 |  41 |
| 2 |   N. Hulkenberg |  Force India |  1:23.251 |  49 |
| 3 |   M. Verstappen |  Toro Rosso |  1:23.382 |  59 |
| 4 |   N. Rosberg |  Mercedes |  1:24.126 |  81 |
| 5 |   F. Nasr |  Sauber |  1:24.760 |  37 |
| 6 |   F. Alonso |   McLaren |  1:24.870 |  57 |
| 7 |   D. Kvyat |   Red Bull |  1:25.141 |  62 |
| 8 |   F. Massa |   Williams |  1:25.420 |  46 |
| 9 |   J. Palmer |  Renault |  1:27.182 |  26 |
| 10 |   R. Grosjean |  Haas |  1:28.110 |  59 |
| 11 |   P. Wehrlein |  Manor |  1:28.476 |  19 |