Get alerts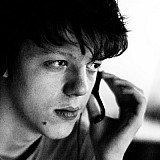 The FIA stewards of the Brazilian Grand Prix have decided that no further action was warranted over the FP2 run-in between Kimi Raikkonen and Carlos Sainz.
Raikkonen and Sainz were running in close proximity and passing each other early on in FP2, the situation culminating in the Finn overtaking Sainz round the outside out of the final corner and then coming across to dive into the pits.
That move soon triggered an investigation, with both drivers called to the stewards after the session.
However, the stewards ultimately decided that neither of the duo involved was driving "unnecessarily slowly, erratically or potentially dangerously" - and thus opted for no sanction.
The stewards' statement reads: "Having reviewed the video footage, telemetry, radio broadcasts by the teams and having spoken to the teams and drivers involved, the stewards determined that no further action was necessary.
"On the lap concerned both drivers had aborted their lap at about Turn 9. Following the abort, both drivers agreed that they were setting up for what they were doing next, not quite understanding what the other was doing.
"On the uphill prior to the pit entry, Sainz's car was initially at a similar speed to Raikkonen, then having entered harvesting mode, did not accelerate at the same rate as Raikkonen.
"Raikkonen then had to go around Sainz to enter the pits, and because of his greater speed he was able to do so safely. He did enter the pit lane prior to the beginning of the white pit entry line.
"Both drivers agreed that the did not have to take any avoiding action. The Stewards are satisfied that neither driver drove unnecessarily slowly, erratically or potentially dangerously."