Get alerts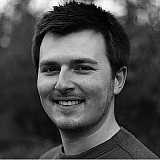 Kimi Raikkonen says he is not "expecting miracles" at this weekend's Brazilian Grand Prix as he looks to end a tough 2015 season on a high note.
Despite Ferrari's upturn in performance this year, Raikkonen has endured an up-and-down campaign, making only two podium appearances and scoring less than half of teammate Sebastian Vettel's points.
And while the Interlagos track has been kinder than most to the Finn in the past, Raikkonen says he isn't expecting any sudden reversal in fortunes this weekend.
"Last year we didn't have many good tracks, so I don't think it's fair to compare with last year, but in the past we've been fast here," said Raikkonen.
"Obviously I don't expect miracles. I think we've been pretty okay everywhere this year, so we can expect to be more or less the same than in the past races.
"I expect it to be okay, but we'll do our best and see where we are on Saturday and Sunday."
2015 has been "painful"
Raikkonen also acknowledged that his recent lack of form has been "painful", but remains optimistic of a better time in 2016 following the recent extension to his Ferrari contract.
"In many ways [this year has been] a lot better [than last year], but obviously the results are still not what I want for many different reasons," said the Finn.
"But obviously I think as a team we have been much stronger compared to last year, when we were struggling with the speed.
"This year the speed is pretty okay but the results are still not where I want them to be. We have definitely been doing right things but still nowhere near where I want to be.
"It's painful sometimes but that's how it is in F1. If you make a mistake you pay a price and that's fair enough.
"I'm sure we can keep going in the right direction and make sure we are more ready and making better decisions and getting better results next year."