Get alerts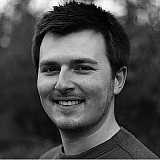 Kimi Raikkonen is confident that the updates Ferrari brought to the Spanish Grand Prix will benefit the team despite the Scuderia's lacklustre showing at Barcelona.
Ferrari conducted an investigation in post-race testing after falling further behind Mercedes in Spain, concluding that a lack of mechanical grip in the final sector was the cause for its problems and not the new parts failing to perform.
Raikkonen is adamant that the updates will deliver the gains expected as the season progresses, highlighting that certain tracks are bound to suit the SF-15 more than others.
In Wednesday's drivers' press conference, the Finn said: "Obviously we think they are good parts, otherwise they would not be on the car at all.
"I think every [type of] conditions and circuit is different. It was a tricky weekend for us [in Spain], but I am sure we will be better here and upcoming races.
"It's not ideal for us, but the aim is to improve. We have come a long way from last year, and we have to keep working."
"Not worried" about Bottas rumours
Raikkonen responded in his trademark laconic style when quizzed about speculation linking his compatriot Valtteri Bottas to his Ferrari seat, saying: "You have to ask Ferrari what they are going to do.
"I am not worried about that at all. Time will tell for sure."