Subscribe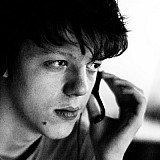 Ferrari driver Kimi Raikkonen has stated that Ferrari's new SF16-H car has already surpassed its SF15-T predecessor after driving the new machine for the first time on Day 3 of the Barcelona test.
Raikkonen took over from Sebastian Vettel, who had topped the two previous day, but the Finn's maiden run in the car was spoiled by a fuel pump failure, leaving him with just four installation laps in the morning session.
He then logged 72 more laps in the afternoon, placing third behind Nico Hulkenberg and former teammate Romain Grosjean.
"Obviously, not the ideal start, we lost half a day, but sometimes you have issues that you have to fix and it took a bit long," Raikkonen said.
"But we managed to do quite a few laps. We tried to do small runs at first and get used to the car a bit [at first] and a little bit longer runs in the afternoon.
"The first feeling [from the car] is quite nice, I'm sure it'll be good - we just need more time in the car, working on different things and trying different things.
"It's already a better car than what we had last year so we're doing the right thing."
Lots of handling improvements
Raikkonen famously struggled with handling in the first year of his Ferrari return back in 2014 - and while it was improved the year after, the Finn is saying the 2016 car is even better in that regard.
"The whole car is different, everything is new," he said.
"Overall, the handling is good in many areas where we felt we had to improve on last year - front end was one and there were many other areas.
"I think the team has done a very good job, obviously we're now just starting to get it ready and we still have a lot of work to be done, but I'm sure it'll be a good car for us."
Additional reporting by Roberto Chinchero