Get alerts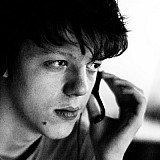 Ferrari's technical director James Allison reckons Kimi Raikkonen is a bigger challenge for teammate Sebastian Vettel than the points gap between them suggests.
Vettel ended the season well clear of Raikkonen in the standings, scoring almost twice the points of his Finnish teammate and securing all three of the team's 2015 wins.
But Allison suggested Raikkonen had actually pushed Vettel closer throughout the season than the results suggested.
"There have been a number of occasions where he has made Sebastian sweat and made him have to stretch himself to keep his teammate at bay," Allison told the BBC.
Allison highlighted Raikkonen's season-best finish of second in Bahrain in particular, as well as the Finn's pace at Silverstone - where he outqualified Vettel, but finished the race just eighth in mixed conditions.
"[At Silverstone],  Sebastian was utterly candid that he couldn't live with Kimi at various sections of the track in the race, he was not as quick," Allison pointed out.
"But at other times in the year a few errors have crept in and [Raikkonen] has had some real misfortune, where our reliability has dropped the ball for him.
"But what we have seen through the season, and latterly particularly, is Kimi really making Sebastian work for his money."
The Finn is under contract with Ferrari until the end of the 2016 season.