Subscribe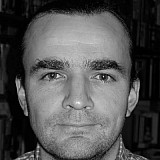 Kimi Raikkonen says the problems he faced in final practice for the Hungarian Grand Prix compromised his qualifying session.
The Finn lost a lot of track time to a water leak in FP3, and did not get to run soft tyres before the grid-deciding session.
He qualified fifth, two places and almost 0.3s down on Ferrari teammate Sebastian Vettel.
"It's not ideal but we missed the morning with the soft tyres with the issue," he said. "We didn't really know how it would be.
"It was not too bad, there were a few issues here and there, small things, which cost a bit of time.
"But at least we are on the clean side, and hopefully can make a good start and go from there and see what happens during the race."
Expanding on his FP3 problems he added: "It didn't help, like I said, because we didn't have the run on the soft tyres this morning.
"Things happen sometimes. It was a bit unknown for qualifying, but we keep improving, still it wasn't ideal in the end. It wasn't too bad, but obviously you always want to be higher up."
Raikkonen is upbeat about prospects for Sunday, and believes that Ferrari can beat Red Bull and be the closest challenger to Mercedes.
"We'll try to do our best. Obviously Mercedes will be strong, but we'll try to be second best after that, if we cannot challenge them. It's going to be a long race. We'll have to see how it pans out, just keep pushing and see where we are.
"We had some issues obviously yesterday, so we probably didn't get exactly what we wanted done, there was red flags and stuff.
"I think it wasn't too bad. Like I said hopefully make a good start, and go from there, and see where we get. It should be pretty OK."