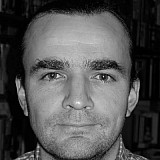 Kimi Raikkonen has known Maurizio Arrivabene since his first stint at Ferrari began in 2007.
Kimi Raikkonen says he's fully behind the appointment of Maurizio Arrivabene as Ferrari team principal.
The Finn has known him since his first stint at Ferrari began in 2007, when the Italian represented sponsor Marlboro.
"I've known Maurizio Arrivabene for a long time I believe he is an extremely competent person and perfect for the role of Team Principal that he has been given," said the Finn. "Maurizio has known Ferrari and the business of Formula 1 for a long time and I believe he has the ability to motivate and push the team back to the level it deserves to be at. Everyone in the team, in every area of activity will now have to tackle a lot of hard work to get the new car ready."
I am sure that thanks to the knowledge we acquired over the course of the season, we will be able to develop a more competitive car.

Kimi Raikkonen
New teammate
Raikkonen says he's looking forward to working with Sebastian Vettel.
"It was nice that he joined us in the garage for the first day of testing, although I have to say that didn't surprise me, because I know what he's like and his approach to work. I think we can enjoy ourselves on track together, both of us fighting to be ahead of the other, while also working as a team to reach the common target of progressing in order to get the Scuderia back to the level it should be at.
"The components we tested in Abu Dhabi have produced a lot of useful data, which can now be analysed along with that from Sunday's Grand Prix. The team's priorities are clear and we are well aware what are the areas that did not match up to our expectations.
"I am sure that thanks to the knowledge we acquired over the course of the season, we will be able to develop a more competitive car. Clearly, how much progress we make depends on the time available and the possibilities presented by the regulations, which for the moment, impose certain limits for everyone, but I have every confidence in the ability of the team."