Get alerts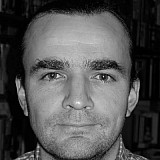 Kimi Raikkonen says he needs to sort his qualifying form in order to start having stronger races after a difficult Monaco Grand Prix.
The Ferrari driver has lost out to his teammate Sebastian Vettel in all six qualifying sessions so far this year, and has generally been much more competitive in the races.
Raikkonen, who has not started higher than fourth this year, says he is working hard to solve the issues.
"Obviously you have to put all things 100 per cent right in qualifying and get the car working as it works most of the time," said the Finn.
"Hopefully we will manage to do that and it will make our whole race a lot easier. Now we're just playing catch-up on the Sundays when we have speed, but starting in a bad position doesn't help.
"Like I said we have to make a better job overall to make sure the tyres are working and we get things sorted without mistakes on Saturday in qualifying, get all the small details right.
"I'm sure we can do a better job, but for whatever reason we have had bad Saturdays for a while, and hopefully we can change that."
Tyres key
The Finn says that getting the tyres working in all conditions is the key to up his game in qualifying.
"It was very difficult to get the tyres working, and when you cannot switch the tyres on on one lap, it will make a lot of difference," he said of his performance in Monaco, where he started and finished sixth.
"You lose a lot of time easily. We have to find a way to work on that and improve that, and that will make a big difference.
"It's all about getting the tyres working on one lap and getting the best out of them. The tyres make more difference than most of the things – if they work or if they don't work there's a helluva lot of difference in laptime.
"Obviously we've improved our car, but we know there are so many things why we cannot get the tyres working as we want.
"Right now we kind of know what the issues are but it's not so easy to make parts or make tools to fix those things for one lap and conditions that are bit tricky.
"If it would be easy everybody would be doing it, it's one of those things where we have to put small things together. I'm sure we'll get there but we still have work to do."