Get alerts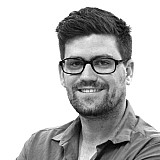 Kimi Raikkonen says he is happy with Ferrari's speed after the first two rounds of the season, but that there is "work to do" on reliability.
After what he claimed as a less than ideal start to 2016, with Mercedes's Nico Rosberg having won in Australia and Bahrain, Raikkonen reckons there are plenty of positives in terms of car speed.
However, between his engine problem in Melbourne and Sebastian Vettel's in Bahrain, Raikkonen concedes that reliability needs some work if the team is to compete with Mercedes on a regular basis.
"We are still positive about what the team has built over the winter," said Raikkonen.
"It hasn't been ideal first two races for the team, we had two podiums, but to not score and not finish isn't what we wanted.
"There is still a bit of work to be done on that side, but the speed is there; if you take qualifying for the last race it was okay."
Ferrari not where it wants to be
Raikkonen added that while the team is not quite where it wants to be, there are positives that can be taken from the base Ferrari package.
"We have a good package but we need to improve it and make it better," said the Finn.
"The car has improved in all areas. It is brand new – it is the team work that has brought a better package.
"It is still not as good as we want to be, but this is a fairly good car and we go from there.
"If there is something I prefer more, we prefer to have a better and faster car, and things we know happened last year we try to improve. There are always things to improve and do things better."