Get alerts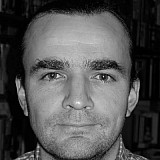 Could Bahrain have thrown up an absolute classic race had it not been for Lewis Hamilton and Sebastian Vettel's problems? Adam Cooper investigates.
In Australia we wondered whether Ferrari's tyre choice after the red flag had cost the team victory, and in Bahrain the question was what might have happened had Kimi Raikkonen made a better start – or indeed had Sebastian Vettel made a start at all.
The bottom line is that the Scuderia is keeping Mercedes on its toes, and when the pieces fall into place, a red car is going to win a race on merit.
For much of Friday and Saturday Ferrari was right there, but when it mattered – at the end of Q3 – both Mercedes drivers found some extra speed, to the extent that even they were surprised.
Their best guess was that falling temperatures played a part, given that it was approaching 7pm as the session ended.
"We don't really know what happened there," said pole man Lewis Hamilton. "People are going to assume that we've done something with our engine, which we didn't. We were pushing already from Q2. I just think the track was getting cooler, and I guess with the cooler conditions we got faster, and others didn't. But when it's hot, others get faster.
"For whatever reason that is what happens. But I'm glad it got cool!"
"I think we got pretty good laps in at the end of Q3 as well, that's part of it," added Nico Rosberg. "And then temperatures dropping, getting a bit colder, maybe that was good for us. I'm not sure, it's difficult to explain. It surprised us as well."
That trend certainly suggested that the evening race start time would favour Mercedes, but Nico admitted that it was far from clear cut.
"It is going to be a tough one for sure," he said.
"A lot can go on with the three different tyres, and all three will probably be used as well, for us in our case. It will for sure be an interesting race, strategy wise as well. And a lot of overtaking with different people in different situations with their tyres."
And he wasn't just worried about Vettel: "There's Kimi as well, he had one of his greatest races here last year if I remember correctly, so for sure we're keeping an eye on him. It's great if it's a four-way battle with Ferrari. That will be a great race, and there's a very good chance that will be the case..."
Sadly, it was not to be. By the time the field left the first corner two of the contenders had been delayed, while another one didn't even make it that far. And ironically enough Rosberg, the one man who didn't have any problems, had nearly messed things up before the start.
"We changed the regulations in order to give more variability to the starts, and not calibrate them perfectly from the pits," said Toto Wolff. "And this is what you can see now with the single hand clutch. You will see good starts and bad starts.
"When you look at Nico's start to formation lap by mistake he chose second gear and went into anti-stall, all that is possible and that was the purpose of the change of regulations."
Rosberg was slow away but he recovered his grid position, and soon all eyes were elsewhere. The sight of smoke billowing from the back of Vettel's Ferrari on the formation lap was bad news, and not just for the tifosi – we clearly weren't going to get the race we wanted.
We still potentially had a three-way battle to enjoy, but that was quickly denied us. At the start proper Hamilton got away badly, and having lost out to Rosberg, he found himself punted by Valtteri Bottas. And just to cap it all, Raikkonen was also slow away, and found himself swamped.
When Rosberg crossed the line at the end of the first lap he was already 4.3s clear of Raikkonen, and they were separated by Massa, Bottas and Ricciardo. Hamilton had someone managed to emerge from the mayhem in seventh, but with a damaged car.
In terms of a proper battle at the front, it was all over. The race was now Rosberg's to lose.
"I have been having good starts all weekend," said Nico. "So I was confident that we made progress, and in the end the start was great. So I was really happy about that. It was a great feeling because it was a proper awesome launch, and from the bad side of the grid.
"That was the win, it was right there at the start. That was really important, it was key."
Lewis meanwhile found himself handicapped by floor and front wing damage that was costing him lap time: "It didn't feel normal that, is for sure," he said.
"The damage was quite considerable," Paddy Lowe told Motorsport.com. "But it wasn't as bad as we feared at the beginning. We were thinking we might have to do a nose change very early on, and there was some front wing damage, but we decided that it wasn't bad enough to warrant the time lost in a pit stop."
Raikkonen meanwhile worked his way up to second by Lap 7, but when he pitted on L ap 12 he was already over 14s behind Rosberg. Nico responded by pitting a lap later, and like Kimi, he switched from supersofts to softs.
That set the pattern for the race, with Kimi pitting first, gaining some time with a lap on fresher tyres, and Nico responding by mirroring his rival's tyre choice. In fact it was a little more complicated than that, as Lewis was also in the strategy mix.
"Actually in Nico's case there was nothing really to report," said Lowe. "We ended up shadowing what Kimi did. It wasn't our best strategy, it was just safer to cover him. I think we were all on a two-stop. But we converted Lewis to a three-stop to try and find a way around Kimi, and then he had to cover us, and Nico had to cover him."
At the first stop the team had put Hamilton onto medium tyres, which everyone had expected to be very effective in the cool of the evening. Immediately after the stop he was only a little over six seconds behind the Finn, and the hope was that a long stint on the hardest available tyre would give him the chance to jump him.
However, the ploy didn't work, and after just 15 laps Lewis was back in for supersofts.
"That was the big disappointment of the evening, that the medium turned out to be not a great tyre," said Lowe. "It was degrading just as fast as the soft tyres. That was really the play we had with Lewis, to try and get past Kimi, a two-stop with a long middle stint on the medium. But the medium wasn't hanging in there.
"It was a bit of a surprise, really, so that's when we converted him to a three-stop. It wasn't doing us any good."
Meanwhile as the race progressed Kimi closed the gap on Rosberg. At the end of the second stint the leader had a margin of as much of 15s, but immediately after the stops it was just 9s, with Kimi taking a chunk of that simply by pitting first, and gaining more when Nico had a poor 5.3s pit stop.
Kimi then gained more time around the third and final stops – when Nico stayed out for two laps instead of responding immediately. So as they began the final 17-lap run to the flag Kimi was just 4.8s behind. Suddenly it appeared to be game on for Raikkonen, but Mercedes had things under control.
"Looking at the gaps at a certain stage we were 15s up on Kimi," said Toto Wolff. "And in the end we were only a couple of seconds up. So I have no doubt the Ferrari was very strong, and we could see that again today. But then clearly when you are a leader with such a gap you will probably go for a more conservative pace, and this is what Nico did.
"And also strategy-wise we took it a little bit more conservative, it made no sense to take any risks. And Kimi undercut us twice, and the undercut brings a big difference, it's 2-3s in Bahrain, plus two pit stops that were not optimum for Nico, and here you go, that gap shrinks."
Nico confirmed that he knew exactly what he was doing, but he acknowledged that the Ferrari had kept him honest.
"I was in control," he said. "We were just managing the race, trying to reduce the risks in all different manners, strategy wise, pitstop wise, taking our time, just bringing the race home.
"But at same time of course Kimi showed good pace in the race, we know that Ferrari are super close, and starting in qualifying, and we need to keep pushing."
How would things have unfolded had Kimi made a good start and been right with Nico at the end of the first lap? In the end he backed off and finished 10s behind Rosberg, while Lewis was a further 20s behind.
"Ferrari went for a very early final stop," said Lowe. "And then we just kept Lewis out there because his only real chance was if his final tyre degraded a lot he'd be in better shape, and also if there had been a safety car it might have helped."
The good news in Bahrain was the amount of action going on behind the leaders, and we saw further proof that the decision to introduce a third compound to the mix was an inspired one, given the variety of strategies we are now seeing.
Indeed nine different strategies were employed by the Top 10 finishers, with only Rosberg and Raikkonen doubling up. Some got it spectacularly right, and others got it wrong, with Grosjean's aggressive SS, SS, SS, S and Massa's SS, M, M representing the two extremes. The Brazilian managed to turn second on the first lap into eighth at the flag.
"You have more options," said Lowe. "So that's not necessarily making it more difficult, it gives you more possibilities. You can try a few different things, which is what we saw tonight. With only two tyres there's not that many things you can do. It makes it more interesting."
Meanwhile we have to wait for Shanghai to see how the Mercedes/Ferrari battle takes shape.
"They haven't shown what they are able to do yet, in these first two races, that's clear," said Rosberg.
"They have had so many mishaps which has cost them dearly, so we haven't seen the real Ferrari yet. So we need to be careful, they are coming at us strong."