Get alerts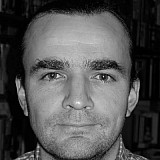 Lewis Hamilton was in crushing form at his home Grand Prix, and his title chances were given an even bigger boost than they might have thanks to a pair of Ferrari tyre failures and a very handy drive from Valtteri Bottas.
The British GP weekend was dominated by one man on and off the track, but nevertheless we still enjoyed an intriguing Sunday afternoon at Silverstone.
There were a couple of quick drivers working their way through the field, some dramatic wheel-to-wheel action between some of the hardest chargers in the sport, and then last-minute drama with tyre failures for not just one of the Ferrari drivers, but both.
For once in 2017, everything ran like clockwork for Lewis Hamilton. In the wake of the fuss over his absence from the F1 Live event in London on Wednesday, he got on with the job, and drawing inspiration from the home crowd, he didn't put a foot wrong.
After an astonishing qualifying lap that saw him on pole by over half a second, he charged into the lead at the start, and he never looked back. He came out of his single stop just in front of teammate Valtteri Bottas, who had yet to pit, and was still motoring along quite nicely on his original set of soft tyres.
Hamilton had to get his tyres working, and at that stage his engineer said to him: "if you can't pull away from Valtteri, let him past. I'll leave it to you." Unsurprisingly, Hamilton was in no mood to give up a single lap in the lead without good reason, replying: "I'll pull him along with me..."
It was a perfect afternoon for the three-time champion, and his only slight concern came at the end, when he learned of the Ferrari tyre problems. Obviously keen not to hit trouble of his own, he backed off right at the end.
It was a crushing performance from Hamilton, and he put 25 priceless points in the bag after the frustration of the loose headrest in Baku and gearbox penalty in Austria.
Steady progress for Bottas
At the flag, the man behind him in second was Bottas, and the Finn's weekend was altogether more dramatic than his teammate's as he put in another impressive display.
His weekend got off to a bad start when the team decided that his gearbox – new in the car for Monaco after his retirement in Spain – could not go into a fifth race weekend, never mind the required sixth. So just as Hamilton took a five-place hit in Austria, so Bottas had to accept the same fate at Silverstone.
And the team opted to pursue exactly the same strategy, by giving him a different tyre than the rest for Q2, and hence likewise for the first stint of the race.
In Austria that proved problematic for Hamilton. Getting through Q2 was not difficult, but jumping between tyre compounds from Q2 to Q3, namely the supersoft to the ultrasoft, was not easy, and he found himself compromised.
He qualified only third, and the penalty sent him down to eighth. The result was that in the early laps of the race he lost valuable time getting past a Force India and a Haas.
Mercedes tried the strategy again at Silverstone, this time with the soft and supersoft, and the outcome was similar. Bottas struggled to make the adjustment form Q2 to Q3, and he could manage only fourth, which sent him down to ninth for the start.
You might think that these guys could take a change of compounds in their stride, given that they run the different tyres out the weekend, but we're talking about fine margins here.
Just as Hamilton found himself behind a Haas and a Force India on the Austrian grid, so this time Bottas lined up behind a Renault, two Force Indias and a McLaren – all cars that he would have to deal with before he could get into the real action with the Red Bulls, Ferraris and his own teammate.
It was a big ask, but he was confident that in the long game the tyre choice would pay off – he could do a long first stint on the softs, and then bolt on some pace by using the supersofts at the end.
Unlike Hamilton in Austria, he was able to get part of the job done on the first lap, quickly jumping past Sergio Perez and Stoffel Vandoorne to claim seventh.
The safety car stalled progress for a while, and then after the resumption he passed Esteban Ocon on lap 5, and then Nico Hulkenberg on lap 7. That put him fifth, behind Hamilton, Kimi Raikkonen, Max Verstappen and Sebastian Vettel.
He was then 9.5 seconds behind Hamilton, with some clear air ahead of him, but no immediate prospect of catching the Vettel/Verstappen battle.
It became a question of playing that long game, putting in some quick laps while keeping his softs in good enough shape to make the planned late stop.
Bottas moved up to third when Vettel pitted on lap 18, and Verstappen responded a lap later. He was up to second when Raikkonen stopped on lap 24, and then a lap after that he passed the pits and saw Hamilton emerge just in front – which when we heard the radio message mentioned earlier.
At this point both the Mercedes drivers were on soft tyres – but while Hamilton's were new, Bottas's had done 25 laps, so he was never going to match his teammate's pace. He ran seven laps in second place, gradually falling away, before pitting on lap 32.
He dropped back to fourth, and went on to new supersofts for the 19-lap run to the flag.
Pressure pays off
Now Bottas could really pick up the pace and try to hunt down the Ferraris – Raikkonen was some 10 seconds up the road, and Vettel was in the middle of that gap, and starting to struggle.
Bottas was adamant that the choice of starting on the softs and having the quicker tyre for the end was the right one.
He said: "Today with the gearbox penalty and starting ninth, and starting with the soft, and in a quicker car as well than the cars in front, that was the best thing to do, because that lap when Sebastian and Verstappen pitted, my tyres were still feeling good, and when I was in clean air I could really focus on just making the most out of that situation, and it really helped.
"Once we stopped a lot later than all the cars in front I was on a much more fresh tyre than them, and I could really attack. That allowed me to then get Sebastian, and put pressure on Kimi."
Bottas reeled Vettel in in great style, and on lap 42 he made a move. It didn't stick, and Vettel locked up in spectacular fashion at the next corner, but somehow stayed ahead. A lap later Bottas used DRS to draft past on the way into Stowe.
This was not just a personal boost for Bottas, he knew that it also helped Hamilton's title cause.
He then began reeling in Raikkonen, logging several fastest laps in the process. However, the Ferrari driver had just enough time in hand, and his second place appeared to be safe – only to be hit with a front tyre failure on lap 49, allowing Bottas to sweep by and claim the spot.
Ninth to second – not a bad afternoon's work. He enjoyed a bit of luck, but he also made the intriguing suggestion that his pace had forced the Ferrari drivers to the edge, which had perhaps contributed to their tyre dramas.
And so indeed was his team. Yet again Bottas had shown that the Mercedes management's faith in him was fully justified.
"Valtteri had the pace on the softs to stay in the lead battle," said Toto Wolff. "And the first couple of laps helped at the start. He got Vandoorne and Perez on the outside, and he just consistently worked his way through, and was helped by how he was performing on that tyre compound.
"Nonetheless he was very disciplined on that tyre and he never drove beyond the limit because he knew the race would come to him.
"Having said that, what happened with Ferrari helped us achieve P2, it would've been P3. We'll take it. We had so much bad luck with the headrest coming undone in the race and the two gearbox penalties. I think a little bit of good luck was due to us."
Vettel's last win was back in Monaco, and he has logged just one podium finish in the last four races. Has the tide of fortune now turned against Ferrari?