Get alerts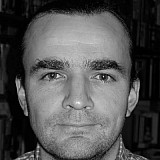 Force India's Esteban Ocon felt Austin Formula 1 qualifying was "the hardest session I've probably ever had", as the Frenchman struggled with an illness.
Despite being under the weather, Ocon managed to qualify seventh, beating teammate Sergio Perez by five tenths in the final qualifying segment.
He will start the race in sixth thanks to Max Verstappen's grid penalty.
"I had a migraine," Ocon told Motorsport.com. "So I had all the symptoms.
"I was shaking, and also then I took pills and my stomach was a bit upside down, so I was not feeling good at all. I've recovered a bit, but I'm not feeling 100 percent, let's say."
He added: "It was for sure the hardest session I've probably ever had, but anyway it's important to just keep pushing. Even if you feel s**t, you have to do the best you can.
"I'm pretty happy to be starting sixth, it was a good job by the team, and hopefully we can keep it going."
Asked if he felt he would be he able to complete Sunday's race without problems, Ocon said: "I hope, let's see."