Subscribe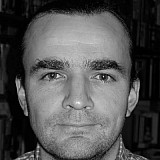 American investment company RSE Ventures – whose chief owns the Miami Dolphins NFL team – is to join forces with Qatar to take a major investment in Formula 1, according to a report from the Financial Times.
The article suggests that the two parties want to buy 35.5% of F1 from the CVC Group for a price of $7-8bn – and that the ultimate aim is for Qatar to own the whole of F1.
However, the report adds that no formal bid has been made, and due diligence is still being undertaken.
The suggestion is that the controversy surrounding FIFA and the 2022 World Cup has led to Qatar accelerating its F1 plans, which include hosting a Grand Prix.
Two giants joining forces
Headed by 75-year-old Stephen Ross, RSE is best known for owning the Miami Dolphins. Its portfolio also includes football's Guinness International Champions Cup, various other sports and media properties, including Fanvision, the handheld TV device company that was involved with F1 until two years ago.
Qatar Sports Investments is part of the Qatar Investment Authority, the country's sovereign wealth fund. QSI is best known for owning football team Paris St German, while intriguingly QIA also owns 17% of the VW Group – which has of course been eyeing an F1 involvement for years.
Qatar Grand Prix bid
In February, the chief of the Qatari ASN (QMMF) Nasser bin Khalifa al-Attiyah, a rally driver who has been the FIA vice-president for sport in the Middle East since December 2013, said that a contract is about to be completed for a third Grand Prix in the region.
"We are about to sign contracts to organise a Formula 1 race," Al-Attiyah told agency AFP. "We have completed all the steps and there are only a few details before the official signature."
In 2012 CVC sold part of its F1 stake to Black Rock, Norges Bank and Waddell & Reed.
Intriguingly, some observers have suggested that some recent criticism of the sport has been fuelled by certain parties wanting to drive the price down – with some suggesting that Bernie Ecclestone, who still owns 5%, wants to buy it back.
It remains to be seen how that theory would tally with the RSE/Qatari bid.
When contacted by Motorsport.com, a spokesperson for RSE said: "Unfortunately at this time we have no comment."