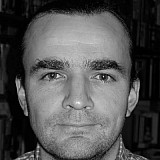 Former world champion Alain Prost says Formula 1 has to decide where it wants to be in 10 years - and adds that the sport could learn some lessons from the way Formula E's stakeholders are working together to promote the new series.
The Frenchman, who was an F1 team principal from 1997 to 2001, is closely involved in the new all-electric championship, in which his son Nicolas is a front-runner.
"They always just want to change one thing," he told Motorsport.com.
"But if it doesn't work exactly the way it should, then maybe it's the whole concept that should be changed. There are lot of small things, and the technical rules and the budget problem, everything. It has to be a sort of, 'where do you want to be in 10 years?'"
"It's different in Formula E because we are building something. F1 is stabilised, and when it's very stabilised, nobody wants to change it, that's the problem.
"We are having meetings and meetings and meetings, and everybody is trying to give some input, and we have a lot of freedom.
"We are also very concerned about what they are doing in F1, and what they have done in F1, especially about the cost issue."
Prost stresses that in Formula E, at least for the time being, those involved have a common goal: "That's what I said in the last meeting together, we need to defend first the generic interest.
"Sometimes in F1 they really need to think about that. That's not a good quality of people in F1."