Subscribe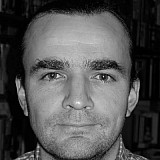 Alain Prost thinks it is too early to write off Honda's 2015 campaign, despite the Japanese manufacturer's difficult return to Formula 1 with McLaren.
Although there were big ambitions for what McLaren and Honda could achieve this year, the renewed partnership has yet to score a point and has been beset by early struggles.
But Prost, who won the title with McLaren-Honda in 1989, thinks that the situation inside the team may be very different from how it looks.
"It's very difficult to judge from the outside, it's not easy," the Frenchman told Motorsport.com. "You can see Renault, they were winning, and with the new technology it's very different. Maybe in a few months or next year they'll come back very strong. 
"You don't know what Honda has in its pocket in terms of development. It looks like the chassis is not too bad, but we are talking about one second, one second and a half. It looks a lot. 
"But where are they with the engine and all the systems? We don't know, only they know what they have as a target."
History may not repeat itself
Prost does concede, however, that the fact that McLaren and Honda were so successful in the past does not guarantee future victories.
Asked if he thought Honda would ever regain the sort of form it had 25 years ago, he said: "Very honestly I don't know, that's was a long time ago.
"That is why it's very dangerous to go back to the past, because sometimes it's completely different, and it doesn't work..."
Reasons for F1 to be positive
Meanwhile Prost said that Nico Rosberg's win in Spain, and Ferrari's strong form this year, were both useful boosts for the sport.
"It's good for Nico, it's good for the championship. In a way it was the right time for him to do it. It's good for the interest of the fight.
"It's also good for F1 that Ferrari is back. Renault are having problems, McLaren is not ready yet with Honda, so it's a different game.
"But it's going to change again, so we have to wait a little bit. Maybe there will be a fight between three teams, or especially two with Ferrari and Mercedes. It's part of the cycle sometimes of F1."