Get alerts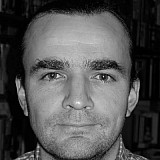 Renault e.dams Formula E boss Alain Prost says he would have released Sebastien Buemi to contest the United States GP with Scuderia Toro Rosso if Red Bull had made a formal request.
However, Prost confirmed that he would not have let Buemi out of his Formula E contract to race full-time for Toro Rosso in 2018, and that may have scuppered the Swiss driver's chances of running in Austin.
Ultimately, Red Bull preferred to take Brendon Hartley - a driver who would be available race in 2018, given his current employer Porsche's impending exit from the World Endurance Championship's LMP1 class.
There have been suggestions in the Formula 1 paddock that Prost would not let Buemi drive in Austin, but the four-time world champion has dismissed such suggestion.
"Sebastien called me and I said 'I have no problem if you have an offer to make the race here'," Prost told Motorsport.com.
"But not for next year, because we have a contract, and we cannot release a driver one month before the season. Formula E is a strong programme, with a constructor.
"But we have never been asked officially. Sebastian just called me and said, 'If I have an offer, can I do the race in Austin?' And I said, 'Yes, but be careful because not for next year.' But he didn't have any offer."
Prost is convinced that Buemi would do well if he ever does return to F1.
"I think he had the potential for staying in F1, and the way he stopped his career was sad, very bad.
"But what can I do? In fact, we never had this discussion in the last three years that we were together for him going back to F1, never.
"I'm sure he would do a good job. But Formula E is also going up, and we need a driver like that. If we'd had this discussion six or eight month ago, it could have been different."
Meanwhile, Prost admitted that there had been some talks within Renault about placing its former F1 driver Jolyon Palmer in Formula E.
"We have two drivers [Buemi and Nicolas Prost] signed for two years. I know there was discussion to help him [Palmer] find a way in Formula E, but not this year."