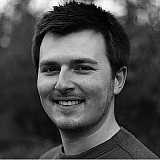 Mark Webber claims that Formula 1 teams have been "shown how to go testing" by the miles Porsche has racked up developing its WEC machinery.
Mercedes recorded the most miles during the recent winter F1 tests at Barcelona, to the extent it started rotating its drivers each day to prevent fatigue, racking up over 6,000km over eight days.
Webber believes the Brackley-based team has Porsche – which recorded 4,000km in its most recent five-day Abu Dhabi test – to thank for demonstrating what mileage is possible to achieve in a limited space of time.
Speaking at the launch of Channel 4's F1 coverage, Webber said: "[Porsche] has shown F1 teams how to go testing mileage-wise.
"Operationally, we saw what happened with Mercedes [at Barcelona], that was a demonstration.
"They saw what's possible from our side; to say 'this is the track availability and this is how you execute the mileage.'
"The first thing that's going to go when you're operationally that strong is the driver, so you have to rotate them, and that's what happened.
"It was a great lesson, and in that fortnight everyone saw this is where the level is, because Mercedes set that level."
WEC "flat-out" racing
Webber also re-iterated his belief that modern sportscar racing is more or less "flat-out", explaining that, unlike in F1, engineers rarely have to tell their drivers to back off.
"The first corner of a sportscar race is not as punchy [as in F1]," said Webber.
"But after that, now it is – Nico Hulkenberg is a classic example, he's the latest guy to have driven these [prototypes].
"First time he went down to Aragon [to test], three hours he was flat out, and there's no brief – it's extremely rare for a guy at Le Mans now to say 'back off' or 'look after something'.
"I've had Porsche engineers on the radio telling me we lost 0.5s in that pitstop - that's fast and furious.
"It's pretty intense now, and Porsche has been responsible for a lot of that."
Interview by Jonathan Noble