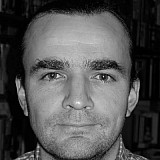 Nico Rosberg says teammate Lewis Hamilton's advantage in the standings is "nothing" after his victory in the Austrian Grand Prix.
The German has won three of the last four races to reduce the gap to Hamilton to just 10 points ahead of this weekend's Silverstone race.
Rosberg admits that he is on a roll at the moment, and he wants that to continue as he chases down points leader Hamilton.
"It's important for me to keep closing the gap to him," he said today. "And of course I'm going to try and do it here.
"It's a good period for me in the season now, and I want to try and keep that going. He's still 10 points ahead, and I need to keep digging at that way very quickly.
"Ten points is nothing if you look at the length of the season, so the chances are really good."
Rosberg said that his Austrian GP win was an important step for him.
"It was a great weekend for me, especially because it was one of those that was not so difficult," said Rosberg. "And that was great to see, to really just be quicker in the race all the way through was cool.
"And especially it was great because that was the area where I needed to slightly work on after last year, race craft, and I made a nice step there. That's been important for me to see."
However, Rosberg said he is not been doing anything different relative to the start of the year to generate his recent success.
"Unfortunately nothing, it's just the way sport is. Sport goes in waves, and that's the best explanation I have got it."
He added: "Doubt is always a part of it, but I've learned to always keep believing and push through and overcome the doubt. I think it's very normal to have doubt.
"I think all of you have doubts that you are going to be able to deliver a great story this weekend, but you keep believing, and you push through, and you bang one out anyways, and do better than anybody else."