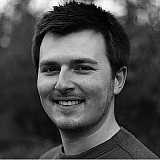 Formula 1 tyre supplier Pirelli has unveiled its selection of tyre compounds for the upcoming races in Spain, Monaco, Canada and Austria.
The compounds chosen by the Italian firm for the next four grands prix are identical to those used in 2014, with the medium and hard tyres once again to be used in next month's race at Barcelona.
The following three races at Monaco, Montreal and the Red Bull Ring will then feature the supersoft and soft compounds, the former set to be used for the first time in 2015 in Monte Carlo.
Pirelli described the street circuit as "the perfect place for the supersoft, with its rapid warm-up, to make its debut this year," as it is a track that places a premium on strong mechanical grip from the tyres.
Tyres used so far in 2015:
| | | | | |
| --- | --- | --- | --- | --- |
|  Australia |   | Soft | Medium |   |
|  Malaysia |   |   | Medium | Hard |
|  China |   | Soft | Medium |   |
|  Bahrain |   | Soft | Medium |   |
|  Spain |   |   | Medium | Hard |
|  Monaco | Supersoft | Soft |   |   |
|  Canada | Supersoft | Soft |   |   |
|  Austria | Supersoft | Soft |   |   |