Get alerts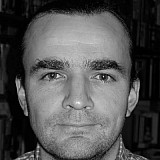 Pirelli is still trying to source a suitable car with which to test its prototype 2017 tyres over the course of next F1 season.
The Italian company hopes to be on track as early as May, so in effect has only six months to solve the problem.
Pirelli has been charged with building wider tyres as part of a package that includes new aerodynamics and an increase in downforce.
The latter has made it hard for Pirelli to find a suitable car, as the 2017 models will be so different from current cars.
When Pirelli first came into the sport it used a Toyota chassis – after the Japanese company had withdrawn from the sport – before replacing it with a Lotus.
One of the key problems is ensuring that everyone is happy that the team that provides the test car does not gain an advantage.
One of the problems with modifying a current car by replicating 2017 downforce is that its suspension would not have been designed to cope with the higher loads.
Hembery has also pointed out that when the Toyota was modified to run downforce it simply became too slow to provide relevant data.
"I guess it's still linked to the regulations, we still don't know what type of car we need to find," Pirelli boss Paul Hembery told Motorsport.com.
"There's been various proposals, including using cars from previous years that had higher downforce, and adapting something like that, right the way through to adapting the hybrid car. But discussions in the new regulations are still ongoing.
"There are some teams that think you can go back to an old car, so there's a big disparity on what can be provided.
"I think we'll what until the rules are defined, and then we'll have a discussion on how the car would look, and what would be the best road to take. There are lots of things being discussed."
Difficult task
Williams technical boss Pat Symonds acknowledged that Pirelli faces a difficult task.
"I almost think there's not an answer to it," he said. "Of course there will be, but it won't be a perfect one. You're going to have to build a car that's got a lot more downforce on it.
"You wouldn't necessarily have to build a car to comply with the 2017 regulations, you could do things that were illegal just to get the loads up, and that wouldn't be too difficult to do.
"But it's not easy, because we're talking about quite significant increases in loads in the suspension etc. So all the underlying structure has to be stressed for thus.
"We're going to see a 25 per cent increase in loading, now we don't design our cars 25 per cent stronger or heavier than they need to be.
"To do it absolutely properly you'd be talking about designing a car to do it. Who's got the resources to do that and can Pirelli afford to do that? It's a very difficult thing for everyone to do."
Symonds is adamant that the team involved in the testing can benefit.
"No matter who does it, you have to say that there's some advantage in it. I think the evidence of that is when Lotus did the work for Pirelli. For a couple of years after that the Lotus was a competitive car.
"It's wrong to say that the tyres were designed around that car, that's not true, but the control in the experiments that were done is naturally going to favour what that car said was best. It doesn't necessarily mean that's what other cars said was best.
"As the tyres have developed away Lotus, has lost some of that competitiveness. It's very circumstantial evidence but it does suggest that there's a little bit of an advantage in having that car there. It then comes down to someone whose prepared to subsidise it to get that advantage.
"Who can afford to do it? Ferrari, Mercedes, Red Bull. No one else can afford to do it."