Get alerts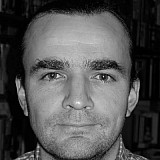 Pirelli believes that Nico Rosberg's spectacular tyre failure in FP2 at Spa resulted from a cut caused by an external source – but it cannot determine from where.
The company has spent the last few hours checking other tyres that were used today, and has not found any indication of further problems.
Investigations will continue through the night, and the company's engineers plan to check the track to see if they can identify a kerb or other potential cause of a cut.
"We have no evidence of any weakness in the tyre or its structure," a Pirelli spokesman told Motorsport.com. "And we very much think that everything came from a cut coming from an external source.
"It's nearly impossible to find from where exactly. We are also inspecting the whole track, as has been done some times in the past, to see if there is any kerb or any metal part, or so on.
"We didn't have any indication either before or during FP2 of something strange. We want to have a final result by tomorrow morning, and we'll be all night working.
"But there is no sign of fatigue of the tyre or any special stress or special weakness."