Get alerts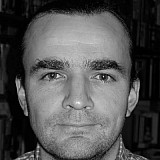 Pirelli is ready to implement a 'wild card' option at certain Formula 1 races next year where teams will be allowed freedom of tyre choice, but has made clear that it will choose compounds at those events where safety is an issue.
After the FIA confirmed this week that there would be more 'freedom of choice' for teams, Pirelli motorsport director Paul Hembery has revealed how it intends things to work.
The intention is that at selected races teams will have a free choice of compounds, while at tracks where there is a question mark over safety – such as Monza – Pirelli will dictate the choice.
Hembery told Motorsport.com: "The idea is to have certain wild card events and certain block-out events where it just wouldn't be advisable due to safety reasons.
"I don't think we've got the final situation yet, but we're getting closer to a solution that the teams are looking for, gives the sport what it needs, and allows us to maintain a level of safety on the choices that are made."
Hembery said different ideas are still in play and that things will be worked out with the teams over the next few months.
"There are a couple of proposals being refined. A lot of it has been chopped and changed and consolidated.
"We've got a bit of time yet, it probably needs to be September time before we refine it. A couple of new ideas have come out in the last 24 hours that are even more interesting.
"But it's all going in the same direction, to give the idea of some choice, and to allow flexibility for the teams while giving a guarantee that the race can be run because they've got a product that can do the race distance."
Super supersoft
As part of the change, Pirelli wants to have an extra tyre in the range, known variously as an 'ultra soft' or 'super supersoft.'
"One little step next year might be a super supersoft, technically speaking a supersoft for the Monaco or possibly Singapore that goes one step further than what we have at the moment," added Hembery.