Get alerts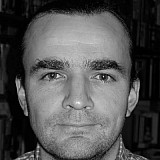 The announcement of an expanded range of seven dry Formula 1 tyres for 2018 has caused some uproar among fans, with many suggesting the system is now too complicated.
Pirelli launched an expanded array of F1 tyres in 2018 by unveiling seven compounds in a "rainbow" range in Abu Dhabi last weekend.
One of the new compounds will be the orange 'superhard' and will work as an insurance policy in case the other tyre choices prove to be too soft, while at the other end of the scale, the pink 'hypersoft' tyre - named by a social media poll - will be the softest compound.