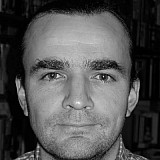 The FIA's Charlie Whiting says that Pirelli's contract for the 2017-'19 supply deal has not been signed off because the Italian company wants to finalise details of its testing programme.
Pirelli has been asked by the FIA to build tyres to specific requirements for the new higher-downforce cars.
However, the supplier is adamant that it has to have a proper testing programme lined up to allow it to fulfill its obligations and develop suitable tyres.
"It's not unusual for a contract to be delayed like this," said Whiting. "There's still some way before 2017. Pirelli wanted the targets that they were asked to achieve to be put in the contract, they wanted more specific items in the contract regarding testing.
"They really just want a guarantee of testing. If we're going to set them targets they want the tools with which to reach those targets. Those are the only points, I think.
"Everything else is sorted, but they just want this guarantee of testing. We've put it into the regulations, but they'd like a little more comfort, and also the possibility to test, with their own car, a previous spec of car.
"They would like the opportunity to do that as well. So I think it's all quite achievable in the short term."
Still searching for test car
Whiting confirmed that teams have been asked if they are willing to provide suitable cars for tyre testing, and that the FIA will eventually decide who will get the job.
"We've changed the regulations to specifically allow 12 days of tyre testing, which didn't exist before," he said. "The tyre sizes are all set, they've been developing tyres in their factory.
"There are still a few open points to discuss with regard to which cars will test these tyres. We recently set out how we want to test the tyres and we've offered the same to all teams.
"Some have come back and said 'we can't do that' because we've asked for a car that's close to a 2017 car. That typically would be a 2015 car with modified track and modified bodywork in order to provide the same level of downforce as we expect to see in 2017. So it will be a sort of mule car.
"We've asked all teams to see if they'd like to do that. Pirelli are offering a certain amount of money for each kilometre they do, so that's the offer.
"We're now going through those offers to see who can provide what we feel we need, and then we'll decide how many teams are able to do that or willing to do that.
"And then we'll go back to Pirelli and see what that means in terms of the number of days each team will get. So it's an ongoing process. I wouldn't say it's something that has stalled out at all, it's something that is very much in our minds."