Get alerts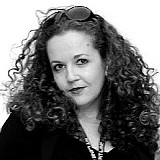 This is one way to get around the strict testing policies the FIA has in place.
While the F1 winter break traditionally sees fresh thinking focussed on the team R&D departments, this winter has seen one British firm apply some lateral thinking to the challenges faced by young drivers looking for F1 experience.
According to a report in Racecar Engineering, a Yorkshire-based firm called Perrinn has come up with the bright idea of developing and building cars to the 2016 FIA Formula One Technical Regulations without actually fielding a team. The aim is to provide a for-profit rental service to young drivers who want experience in current F1 machinery during these times of restricted testing.
Limited track time has led to a reduction in seat time for young and development drivers, many of whom spend their days glued to a simulator back home. Where once the likes of Lewis Hamilton were able to impress on his debut thanks to thousands of kilometres in testing, these days drivers must rely on their share of pre-season test time, assuming that the car is even capable of running.
Consequence of restricted testing
It's not an ideal solution for bringing up new talent, but it was the obvious consequence of testing restrictions.
"This is not an official Formula One car; instead it is a car fully designed to the Formula One technical regulations," Nicolas Perrinn told Racecar Engineering. "We are not a Formula One entrant and we have no intention of being one. It means we have a lot of potential; we could be an engine manufacturer or technology testbed. Young drivers could use our car to get a Super Licence or to get up to speed with modern F1."
New Super Licence requirements
It is the introduction of the FIA's new Super Licence requirements that makes Perrin's timing so spot-on. With ever-increasing numbers of young drivers finding themselves overlooked for F1 drives as teams elect to stick with more experienced pilots, Perrin will be able to offer teams and individuals alike the opportunity to hone or test skills in modern equipment.
Regulations being what they are, young drivers who are given the green light to test by a team are restricted to using V8-powered cars. While teams are able to assess performance thanks to their experience with the equipment, it's less useful for a young driver seeking to gain F1 experience. By providing a low-cost means of gaining experience in current equipment, in essence Perrin are providing a service for the next generation of talent.
Perrin's motorsport interests are not limited to Formula One. The company has developed an open-source LMP1 prototype, and in 2012 managed to find an extra 8.5 seconds in the 2011 Aston Martin LMP1 with a new engine and aero package.