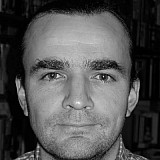 Sergio Perez is targeting a podium finish in the Belgiuam Grand Prix after landing fourth spot on the grid.
The Mexican Force India driver qualified fifth, but he moves up a place as Lotus' Romain Grosjean has a gearbox penalty.
"It was a great lap, putting everything together, and ending up so close to the Williams ahead," Perez said.
"I think we've done an extremely good job. From yesterday to today we did some set-up changes that definitely helped our balance.
"I think we have definitely come into a nice rhythm and I look forward for me to be here more often, because right now I think I'm dialling into the new car, and I see no reason why I can't do this weekend after weekend."
Regarding his hopes for the race, he said: "I wouldn't discount a podium for tomorrow, because I'm so confident with the car I can do a strong performance tomorrow.
"I think this is the most confident I've felt throughout the whole year with the car. I can really throw it everywhere and be right on the edge with it.
"Everything is possible for tomorrow. We have big hopes for tomorrow, starting P4, and we've got everything ahead of us."
Perez is confident that the team can repeat the Spa form elsewhere.
"I think we have everything to look forward to. Obviously this circuit is a bit different to the rest, but I see no reason why we cannot be competitive everywhere we go."