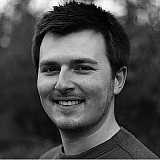 Sergio Perez has questioned his Force India team's decision not to bring him for a pitstop behind the safety car during the Mexican Grand Prix.
Having managed to stretch his opening stint on option tyres longer than most of his rivals, Perez had worked his way up to eighth place when the safety car was called for Sebastian Vettel's crash on Lap 52.
Force India chose to keep Perez out, believing this would allow him to gain track position, but the Mexican would remain eighth, and came under pressure from Max Verstappen at the restart.
Although Perez would manage to hang on to the place, he said after the race that not stopping for a second time along with his rivals was the wrong call.
"It was one of my toughest races, I tell you," said Perez. "In the end when the safety car came out and I find out the people in front had new tyres, the people behind had new tyres and I was like 'Why didn't we pit?'
"I think we had some kind of confusion of how we were measuring things, because we thought we could have gained a position to [Nico] Hulkenberg and [Felipe] Massa.
"But I was not even close to that, so there's a lot to analyse after the race.
"In the past we've been lucky with safety cars, but today we were not."