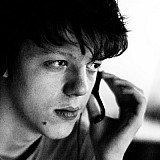 Sergio Perez reckons the regulation changes for Formula 1 2017 season could be his Force India team's "biggest opportunity" to break into the top three.
The Indian outfit, which had begun its F1 tenure as backmarker team in 2008, reached its best-ever result of fourth in the constructors' standings in 2016.
The gap between the three top teams - Mercedes, Red Bull and Ferrari - and the rest of the pack was particularly high this year, but Perez, who will contest his fourth season with Force India in 2017, believes his team can continue to progress up the ranks.
"Next year is our big opportunity to keep overachieving," Perez reckoned. "To move forward with the rule changes is our biggest opportunity, to try to get in the top three at the end of the year."
Perez's long-time teammate Nico Hulkenberg, who is leaving Force India for Renault in 2017, suggested the Indian outfit had the right staff but not the budget to compete with the likes of Mercedes, Red Bull and Ferrari.
The Mexican himself, however, is optimistic in that regard; "Every year we have been moving up, so I see good potential, good people. I think the budget is quite good for next year in terms of what we can do in terms of upgrades.
"We are not in the position of the big teams, but I see good potential. If we get it right next year, we can definitely be in the top-three fight."
2016 turnaround
Force India's fourth-place finish in 2016 came despite the team having struggled early on in the campaign, as it had been all the way down in eighth four races in.
"We have shown again – it is not how you start the year, it is how you end the year," Perez said. "And we started the year lacking quite a lot of pace, but we worked hard and developed the car, between us drivers and engineering, and the factory.
"I think we have done an incredible job and where we really had the turnaround was in Monaco, making it onto the podium and scoring some points - and the team has made the big difference in the difficult races.
"I think when we had rain, when we had very difficult races was when we had managed to secure the most points and the biggest difference to our competition, which was Williams at the time.
"It was just an incredible year for us."
Asked whether it was his own best year in Formula 1, Perez said: "I think so. I think it was very strong year for me in terms of performances, consistency.
"Definitely when I look back, it has been a tremendous year for me, very strong."
Additional reporting by Jonathan Noble