Get alerts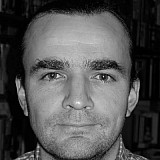 Another driver faced penalty due to usage of a sixth engine.
Romain Grosjean will start the Abu Dhabi GP from the back of the grid after picking up a power unit penalty – and he looks set to have further penalties in the race itself.
The Frenchman has taken a sixth internal combustion engine, turbo and MGU-H, which has led to a 20-place penalty.
As this is the last race the penalty cannot be carried over, so the FIA says that any additional positions will translate into penalties in the race on the following basis:
1-5: 5s time penalty (at pit stop)
6-10: 10s time penalty (at pit stop)
11-20: Drive through penalty
20 plus: 10s stop and go penalty