Get alerts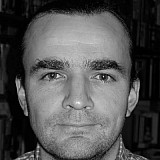 Jenson Button says he is resigned to Monza being a difficult race for McLaren, but says that the situation will not be as bad as in Belgium.
The long lap at Spa meant that McLaren ran out of electrical energy before rivals, but that will not be an issue this weekend.
However, both Button and teammate Fernando Alonso will get grid penalties to engine changes.
"I've got a penalty, Fernando's got a penalty," said Button when asked by Motorsport.com about the team's prospects. "Mine's five, his is 10 places at the moment.
"There are two Red Bulls with penalties, there's a Toro Rosso with a penalty. With me I can at least have some fun of trying to qualify in front of them.
"In the race I don't know what's going to happen. I don't think our pace is going to be as bad as at Spa, because deployment was a massive issue for us at Spa, because it's such a long circuit, and we don't have as much deployment as other people.
"Here it should be less of an issue, so I think we'll be closer. But still it's going to be a hard race. I think we've got a pretty good package though, in terms of low downforce.
"But this is a toughie, whereas in two weeks [in Singapore] it should be a good race for us – hopefully a Monaco/Hungary spec race."