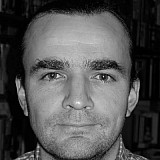 Healthy teams should have priority over a rush to boost power outputs, according to veteran engineer.
Williams technical boss Pat Symonds has cautioned against a rush towards new regulations for 2017 – and says that the priority should be to ensure that the sport's teams are in a healthy state.
Discussions are underway about more powerful engines and ways of making the cars look spectacular.
"I like the idea of 1000bhp engines, I like the idea of spectacular cars," said Symonds, who was a consultant to minnows Marussia before he moved to Williams. "I also like the idea of having a lot more cars on the grid, and that's what I think should be our prime concern at the moment, to have a good business, and something that spectators also want to watch.
"They can at times be mutually exclusive unfortunately, but I think there is a lot that we can do within the framework that we have, and particularly to improve our engagement with the public.
"I think that we are much too early into a new set of rules to start radical change, but we should never be afraid of change, either."
Symonds upbeat about new car's chances
Meanwhile regarding the potential of the FW37, he said: "Competitiveness is a relative thing. We've certainly taken steps that I hope will move us forward, but I don't know yet what our competitors have done. I hope that at least we start where we finished.
"Our development rate last year was one of the things I'm particularly proud of, we really did add a lot of performance to the car relative to our competitors last season.
"We're applying all of the same sort of philosophies to doing that. We want to get in there and be fighting."