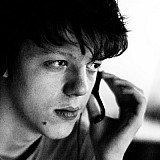 Another piece of the Formula 1 driver market place has slotted into place, with Jolyon Palmer getting a reprieve at Renault. Valentin Khorounzhiy defends what seems a none-too-popular decision by the French marque.
After several months of speculation, changing deadlines and oscillating form, the Renault F1 2017 line-up was finally set in stone on Wednesday, with Jolyon Palmer being named as Nico Hulkenberg's teammate.
The F1 world, of course, doesn't tend to get representative polling on various news events and thus gage the fans' approval of certain events with any sort of meaningful precision. But a cursory glance at social media reaction to Palmer's contract extension suggests that, by and large, people weren't thrilled.
In fact, the announcement triggered what sure seems like an above-average level of vitriol and derision – the kind F1's core audience usually reserves for Max Verstappen, the kind reminiscent of the Pastor Maldonado era, or, if you like, the kind thrown at Rio Haryanto by American fans who had felt Alexander Rossi was being robbed of a seat for 2016.
There was plenty of positivity towards Palmer as well, but overall there was an unusually divided reaction to an F1 outfit simply re-signing one of its drivers, something even Renault's social media team seemed to acknowledge.
But what is it exactly that apparently quite a few people have found so egregious about Palmer's 2017 deal? And, unpleasant rhetoric aside, do they have a point?
The "pay driver" tag
Palmer's first year at Renault was made possible through a deal he originally made with Lotus, before the team was taken over by the French manufacturer.
The deal, which reportedly encompassed both his numerous FP1 outings in 2015 and the planned promotion into a race seat in 2016, came with backing. And with Lotus' financial struggles well-documented and Pastor Maldonado, a driver frequently lambasted for his sponsorship money, originally signed as teammate, that was enough for many to write Palmer off as a "pay driver".
The ever-popular "pay driver" tag is almost always used a critique, even though a Formula 1 driver bringing sponsorship to a team is an entirely normal process, crucial to the survival of the independent customer teams, many of which have spent the last few years either teetering on the brink of financial ruination or disappearing from the grid altogether.
Some will argue that a "pay driver" in F1 is necessarily one for whom the race deal was signed primarily on the basis of sponsorship, not talent – but that's a very nebulous definition, and one that applies to several drivers who would become F1's most beloved superstars as their careers developed.
Voicing a concern about pay drivers that seems to be shared by much of F1's fanbase, Mark Webber said in 2015 – his second year out of F1 – that the grid of the championship has "never been weaker".
Webber certainly knows more about F1 than most others, but, even without looking back at past seasons, it is difficult to sign off on that statement, given the fact every driver who makes it to Formula 1 these days, sponsorship or not, does so after years and years of hard work and with a pretty impressive trophy cabinet.
Does that mean that, specifically, Palmer's ascent to Formula 1 was merited? In an alternate universe where racing F1 cars is completely free and teams can choose whoever they want, would Palmer get a look in?
On the basis of much of his junior career, despite a fair number of successes across various British and international categories, you'd have to say no. On the basis of his first three years in GP2? Also no.
But those three years did set up a credible GP2 title campaign in 2014, where Palmer – admittedly aided by the fact his French team DAMS was a genuine juggernaut – comfortably saw off star rookie Stoffel Vandoorne and former-teammate-turned-nemesis Felipe Nasr.
It was an impressive, well-judged title run, and one the basis of that it was tough to begrudge Palmer at least one season in F1 – even if this was a chance previous champions Davide Valsecchi and Fabio Leimer didn't get.
Debut season
His lengthy GP2 stint and many FP1 appearances kept in mind, Palmer's debut season was still never going to be particularly easy – what with Renault rebuilding itself and fielding a rather uncompetitive car for the meantime, and a highly-rated Kevin Magnussen as his teammate.
Unsurprisingly, there were some definite low points to Palmer's rookie season. After outqualifying Magnussen on his debut in Melbourne, he was quite a bit adrift over the next few rounds, prompting some unreasonably harsh suggestions that Palmer could be dropped right then and there for Esteban Ocon, as if he had already proven himself unfit for F1.
During that period, there was also the absolutely miserable weekend in Monaco, and even when the pace between himself and Magnussen seemed to even out, Palmer had another bad headline moment when he spun out of likely points in Hungary.
He's not been mistake-free elsewhere, and had allowed Magnussen to rack up the qualifying score; early on the Dane often seeming to get the better lap at exactly the right time, even on weekends where Palmer seemed to be ahead on average pace.
But as the season has gone on, he's gotten closer and closer to his benchmark teammate – a more-fancied driver with a season's worth of experience advantage, although admittedly without the mileage Palmer had racked up in the Renault RS16's Lotus predecessor.
In the last few races leading up to Renault's decision, the balance of power between Magnussen and Palmer has pretty much levelled out. In fact, you could probably make the argument that Palmer has had a slight edge.
The contract extension
A lot of the disappointment over the line-up announcement seems to do with the fact Magnussen is no longer part of Renault.
But the Dane's future is secure: he's set to make for a very interesting Haas line-up with fellow Enstone refugee Romain Grosjean. And it seems Magnussen could have stayed with Renault if he wanted to, but preferred the security of a two-year deal with the American outfit.
The gap between them was smaller than expected, but it's fair to say Magnussen has been the better of the two Renault drivers across the season, given the small but not insignificant average advantage of 0.088s in relevant qualifying sessions and a higher points tally.
Then again, it should be noted that the 7-1 difference in the points over-inflates the picture. It is no more representative than the 29-0 between Grosjean and soon-to-be-ex-teammate Esteban Gutierrez, another driver who is underrated because he brings backing and hasn't yet found consistency.
Palmer's not found consistency either. But he definitely deserves credit for making genuine, tangible progress amid a very difficult year for himself, his teammate and his team.
And while more established drivers have been linked to Renault throughout the season, come decision time Palmer was clearly one of the best candidates. Even accounting for those currently on the outside looking in – Renault tester Sergey Sirotkin or Academy driver Oliver Rowland, two GP2 aces who will hopefully one day join Formula 1 – there just didn't seem to be an option that would be obviously preferable.
Palmer's done well off-track, too. He's been outspoken, but pretty eloquent. He's not shied away from discussing both the state of Formula 1 and his own season. For the show, that matters.
When Hulkenberg sealed the Renault move, Palmer said of himself and Magnussen: "Neither of us have got the credit we deserved in a difficult car – which is proved by the fact that at least one of us will be replaced."
Of course, whether he's right is debatable – after all, it's hard to fault Renault for jumping at the opportunity to sign Hulkenberg.
And in going up against a teammate of that calibre and experience, Palmer will certainly face a very challenging task of convincing team bosses that he himself should become an F1 regular for the long-term.
But for now, a new deal for a rookie who has certainly produced a number of performances that would justify a continuation of his F1 career shouldn't be all that controversial.