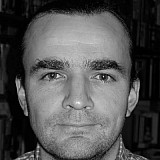 Esteban Ocon's potential switch to Force India could be the key move that allows the pieces of the F1 driver market puzzle to fall into place in the coming days.
Seats also remain open at Renault, Haas, Sauber and Manor as drivers and their managers wait to see what happens in the wake of Nico Hulkenberg's recent exit from Force India.
Ocon is the number one target for the Silverstone-based team, for whom the Frenchman tested in Spain and Austria last season.
Although he has a long-term contract with Mercedes, he is currently under an option to Renault for 2017, which is believed to expire at the end of next week.
However it's understood that an agreement has been reached to the effect that if he receives a firm offer from Force India before then, Renault will release him.
At the same time, should Renault decide to give him a race seat in the coming days – before any formal Force India offer – then he will be committed to the Enstone team.
Sources suggest that Force India is the most likely outcome, with Renault having accepted that developing a driver who is a protege of Mercedes and could be called back is not a logical move, even if Ocon's French nationality has obvious appeal. In contrast, placing him with a customer team makes sense for Mercedes.
As previously reported, Force India also thinks highly of Jolyon Palmer – who tested for the team in Abu Dhabi in 2014 – and the Briton remains the most likely alternative to Ocon. However, Marcus Ericsson, Esteban Gutierrez and Felipe Nasr have also indicated an interest in the seat.
Nasr has some heavyweight support as Bernie Ecclestone has personally lobbied Force India to take him on, as he is keen to have a Brazilian driver on the grid next year, and in a competitive car. Brazil's TV Globo – spoiled by the fact that the country has had at least one driver on the grid since 1970 – has also been pushing for Nasr.
The final decision lies with Vijay Mallya, who is expected to receive a full briefing on the available candidates at the team's Silverstone base next week.
All those in the frame potentially come with a commercial package – in Ocon's case, related to his Mercedes connections – but team sources have insisted that ability is the primary factor.
Once the Force India seat is filled, it's likely that a domino effect will result as drivers scramble to fill the remaining vacancies.