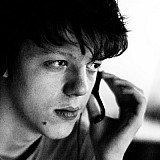 Manor drivers Esteban Ocon and Pascal Wehrlein gave different accounts of their collision in the Abu Dhabi Grand Prix, their final race as teammates.
The pair came to blows in the closing stages of the race, Wehrlein on softs defending P13 from his teammate, who was running on fresher supersofts.
The duo were side by side in the braking zone at Turn 11 when they made contact, both missing the corner as a result.
Ocon, who would go on to finish six seconds clear of Wehrlein, said: "I was on a different strategy, had more pace at the end. Went to the outside but he didn't leave any space, so we collided, I had to go off track.
"This race, all the overtakes I did, someone crashed into me. [Kevin] Magnussen crashed into me at the start, [Felipe Nasr - I was on the outside of him, he turned into me... and Pascal is the same, he didn't leave me space, he locked up.
"There was a lot of damage everywhere on the car, but I didn't lose so much downforce, so it was alright."
Responding to the suggestion that he hadn't left enough room for Ocon, Wehrlein said: "I think I was on the inside, it's difficult to leave someone enough room on the outside, I don't really know what he means with that.
"I think there was more than 100 metres room for him left on the outside, but if it's not enough... okay."
No drama
The clash between the two teammates came against the backdrop of Ocon, who had replaced Rio Haryanto at Manor midway through the campaign, being picked for a Force India seat for 2017 over Wehrlein.
However, both played down the significance of their clash in Abu Dhabi.
Wehrlein assured "there was nothing to discuss" between him, Ocon and the team regarding the incident, while Ocon himself said: "It happens. We fight together. We touched a little bit, there's not a drama about it. Probably didn't break much, the car felt okay in the end."
Additional reporting by Erwin Jaeggi