Get alerts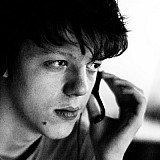 Sauber driver Felipe Nasr has questioned the impending changes to Formula 1's qualifying, saying that he sees little need in altering the format.
The new rule, which introduces the gradual elimination of slowest drivers within the existing three-session qualifying format, could become a reality for Formula 1 as early as this season, pending a vote in the upcoming World Motor Sport Council.
It's an idea that has proven divisive within the F1 paddock, with Nasr firmly on the side that sees no need for its implementation.
"To be honest, I think there was nothing wrong with the format," the Brazilian said. "Either qualifyng or the races, if they want to put reverse grids in those or whatever they were thinking.
"I never thought there was a problem - the racing itself was always good, the format in qualifying was always good for me - so from my side, I don't see why you'd change it now."
Reverse grids
Nasr also dismissed the idea of introducing the element of reverse grids to Formula 1 racing, something that was brought up during the Strategy Group and F1 Commision meetings in January but did not get enough support.
"If they come, I'm ready, I've experienced it before," said Nasr, who had spent five seasons before moving to F1 in British Formula 3 and GP2 - two championships that featured reverse-grid races.
"If that's what's gonna happen, we have to face it. It does bring a bit of a mix, but sometimes you don't see the top guys winning, the best of the action. And as I said, I don't think there was ever any problem with the [existing] format."
Bunching up the field
When asked about any other specific ideas that could improve F1's entertainment factor, Nasr said that helping F1's mid-pack teams get closer to the frontrunners could help the show.
"What I would really hope for is that we can get all the teams more competitive, more together, to have a less bigger gap between the teams.
"Maybe seeing midfield teams fighting for a podium or whatever, I would be looking for that."
Additional reporting by Jamie Klein