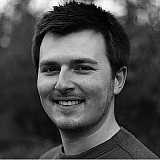 Tatiana Calderon has poured cold water on recent proposals for an all-female Formula 1-style championship, suggesting that there are insufficient women drivers active in motorsport that could participate in such a series.
Although some female racers, most notably Lotus development driver Carmen Jorda, have supported proposals for the creation of a series exclusively for women, European Formula 3 driver Calderon has joined those such as Williams test driver Susie Wolff in taking the opposite viewpoint.
The 22-year-old Colombian, who is now in her third year of F3 driving for Carlin, told Motorsport.com: "I don't see that many girls into racing yet, so I don't think we could have our own grid.
"But I don't see the need for a female-only championship at all, because we are capable of competing at the highest level.
"It's not like it's tougher for girls.
"There are only 20 places in F1 and it's tough for guys too. It's not because we are girls – it's because it's very, very difficult to get there."
Although she was inspired to begin racing by her compatriot Juan Pablo Montoya, Calderon added that a female reaching F1 on merit would lead to more girls taking up racing in the future.
"For sure you need an inspiration, which means we need a woman in F1," she explained.
"But I think the time is coming.
"We're becoming more and more competitive – once we get there, and I'm sure we can compete, more girls will be into racing."