Get alerts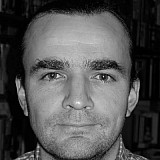 Lewis Hamilton says that he hasn't talked about extending his Mercedes contract since he clinched the 2014 title in Abu Dhabi.
Hamilton's current deal runs out at the end of this season.
"As soon as I left the last race, I was at the factory for a couple of days, but I haven't sat down with the team,"  he told Sky Sports. "But, again, we said last year we're not in a rush. We're relaxed. The team have acknowledged they want to continue with me and vice versa, so there is no stress.
"I'm comfortable and confident and trust that they're not speaking to anyone else and they know that's the case with me."
Regarding prospects for 2015 he said: "I don't think about anyone's expectations. For myself, naturally, and as an athlete I always want to be the best that I can be. So anything less than what I did last year is not going to be good enough," he said.
"But I can be better. There are going to be 20 races this year, there were eight races that I didn't win, so you can always get better. I plan to drive the way I drove last year but hopefully with the knowledge and experience of last year and the growth, with turning 30 and everything. Whether it's an inch, a foot, a metre or a mile, I want to try and make sure I'm always moving forward."