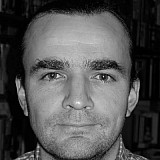 Formula 1 drivers will no longer get extra race penalties for untaken power unit grid penalties, the Strategy Group has decided.
For this season, the rules will change so that untaken places can generate five and 10-second time penalties, drive-through penalties and stop-and-go penalties for drivers who have in any case been demoted to the back of the grid.
That has proved hugely unpopular with the public.
From now on the intention is that the severest penalty will be a back-of-the-grid start.
There was some talk of the change being introduced for this weekend's British GP, if it could be fast-tracked through. However FIA sources have confirmed that the change has to go through the correct procedures, so it won't happen before Hungary.
"That's a sensible outcome," Christian Horner told Motorsport.com. "Theoretically I don't see why it can't be done for this weekend – it could be done on a fax vote for this weekend, if not, worst case is Hungary.
"I think generally it was a constructive meeting, some positive ideas coming out of it."