Get alerts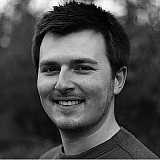 Toto Wolff says there is no excuse for the error on the Mercedes pitwall that cost Lewis Hamilton his second Monaco Grand Prix victory, putting it down to a simple miscalculation.
The reigning champion was on course for a comfortable win until the safety car came out in the closing stages, the Brackley-based squad opting to bring Hamilton in and dropping him to third behind Nico Rosberg and Sebastian Vettel in the process.
Wolff admitted that the team simply misjudged the extent of Hamilton's advantage over his rivals, believing he could safely change his tyres and maintain the lead.
"We had a problem with the maths," said Wolff. "We thought we could afford a stop to protect against Vettel going on the soft tyre.
"They could have made a stop – when Lewis was at Rascasse, [Rosberg and Vettel] weren't even at Tabac.
"At the end of the day, there's no excuse because we got the calculation wrong, which gave us a bigger gap than we actually had.
"It was 3.5 seconds we were wrong by; the question is should we have made that call with 3.5 seconds [of leeway]?"