Subscribe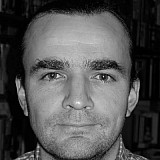 Williams' Rob Smedley says the new FW38 features significant aerodynamic changes compared to its predecessor, while following the same concept the old model.
The Grove team's head of vehicle performance believes that the car represents the biggest evolution that he has seen between seasons, given the lack of FIA rule changes.
Smedley also confirmed that the car will be launched at the first day of Barcelona testing on February 22.
"Essentially it's an evolution of [the FW37] design," Smedley said at the Autosport International show.
"You're going to see some quite interesting developments around the front wing area and underneath the chassis.
"There are some really interesting developments around the back end of the car that you're going to see as well.
"The guys in the wind tunnel in particular have done an absolutely stellar job, and we're really pleased. We're finding new methodologies, new ways to develop the car, and they're all bearing fruit at the minute.
"The car is an evolution, but definitely in my years in F1 with such stable regulations it's one of the biggest evolutions I've seen."
Wet-weather performance
Smedley said that work continued on addressing the car's performance in the wet and on slow circuits. The team is determined to not have any weaknesses this season.
"That really comes down to my responsibility, to understand why the car has specific weak areas. I think if you take last year, and a little bit with the 2014 car but it was masked by how dominant the power unit was, then the car has struggled a little bit in the low speed corners, and in the wet as well.
"At Williams we have a really good culture of sitting down and admitting what our problems are, and then from that trying to analyse it as scientifically as possible, and trying to understand it at a fundamental engineering level, and then going on to find solutions.
"Those solutions are always in any form engineering or technical forum will be short, medium and long term solutions.
"Last year it was very much focussing on the short term solutions, what could we do to improve our wet weather performance? That essentially is car set-up, it's how you use the tyres.
"One of the directives that I get from my boss Pat Symonds is that we mustn't have any circuits that we call our 'bogey' circuits, like Monaco, like Singapore, or if it rains and we're leading the race like in Silverstone and we end up fifth and sixth or whatever.
"So he's been very clear to give me that target, and on the back of that we've put together these working groups. It's not easy, but we're working on it."
Asked if Williams can challenge for the world championship, Smedley said: "That's a very tall order in 2016, I think. Our ambition as it's been since the restructure at the end of 2013 start of 2014 is to keep improving.
"I think we had a good year in 2014, we had a good year last year, and that's kind of consolidated where we are, that we're running towards the front end, and I think we just have to keep improving from there on.
"It's incredibly tough, it's not an easy ask to even win races in F1 these days, with the level of competition we've got. But we still keep pushing forward."